Promotion P.M.A.D Establishment as Assistant Accounts Officer (AAO) BS-17 (139x)
MAG's Ltr 1149/AN/1570-XLV dated: 27-03-2018
Long time later, the junior auditors stepped into the Assistant Accounts Officer's Promotion (BS-11 to BS-17) after amendment the Recruitment Rules phase in the Military Accounts Department.
Based on the recommendations of the Department Promotion Committee, the competent authority i.e. Secretary Defence has been pleased to approve the promotion of 139x officials, mentioned in Annexure"A" to "E" to this letter as Assistant Accounts Officers (BPS-17) in an officiating capacity till further orders.
Annexure: "A"
5x SAs approved for Promotion as AAO on Seniority-cum-fitness basis (Omitted Case)
Annexure: "B"
52x SAs approved for Promotion as AAO on Seniority-cum-fitness basis
Annexure: "C"
30x SAs approved for Regular Promotion as AAO on Qualification basis (Presently serving as Acting Charge)
Annexure: "D"
21x JAs (Junior Auditors) approved for Regular Promotion as AAO on Qualification basis
Annexure: "E"
31x SAs (Senior Auditors) approved for Regular Promotion as AAO on Qualification basis
Congratulations to All Promoted Officers (AAOs)
Thanks to MAG & his Administration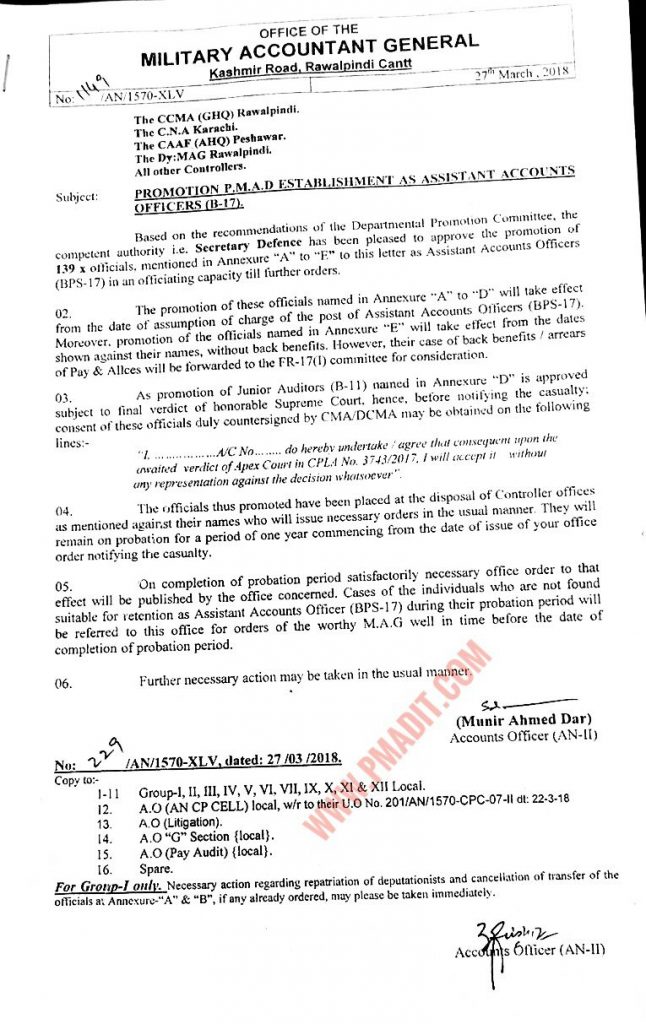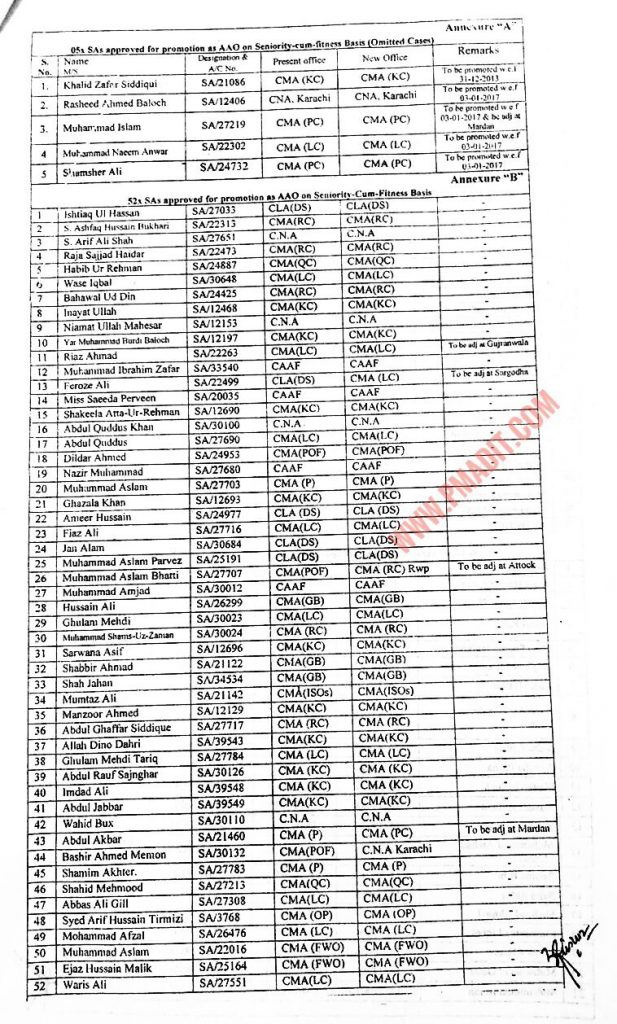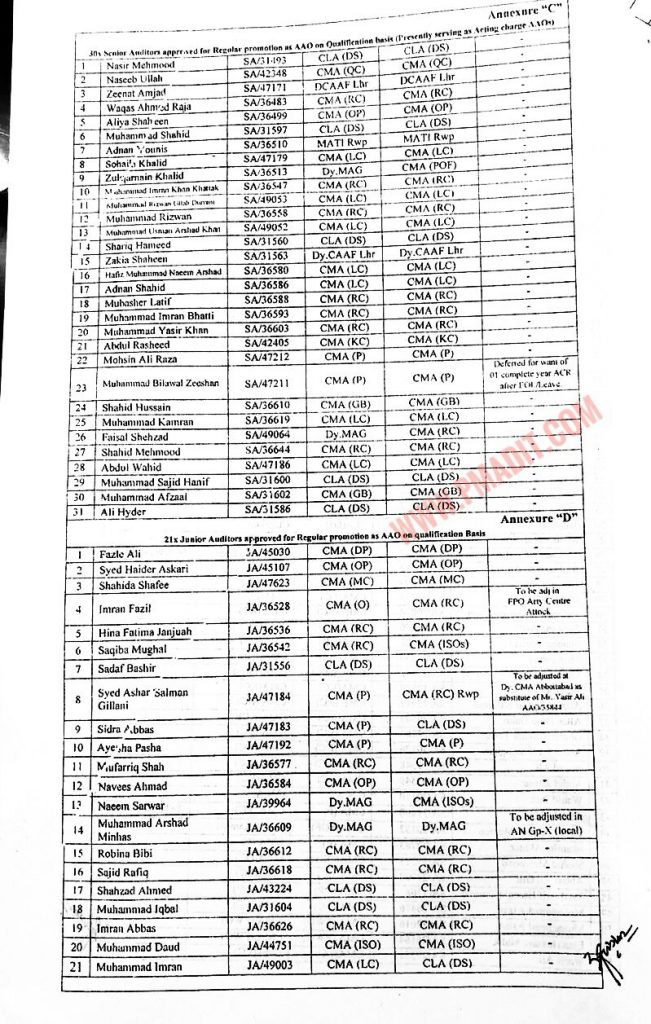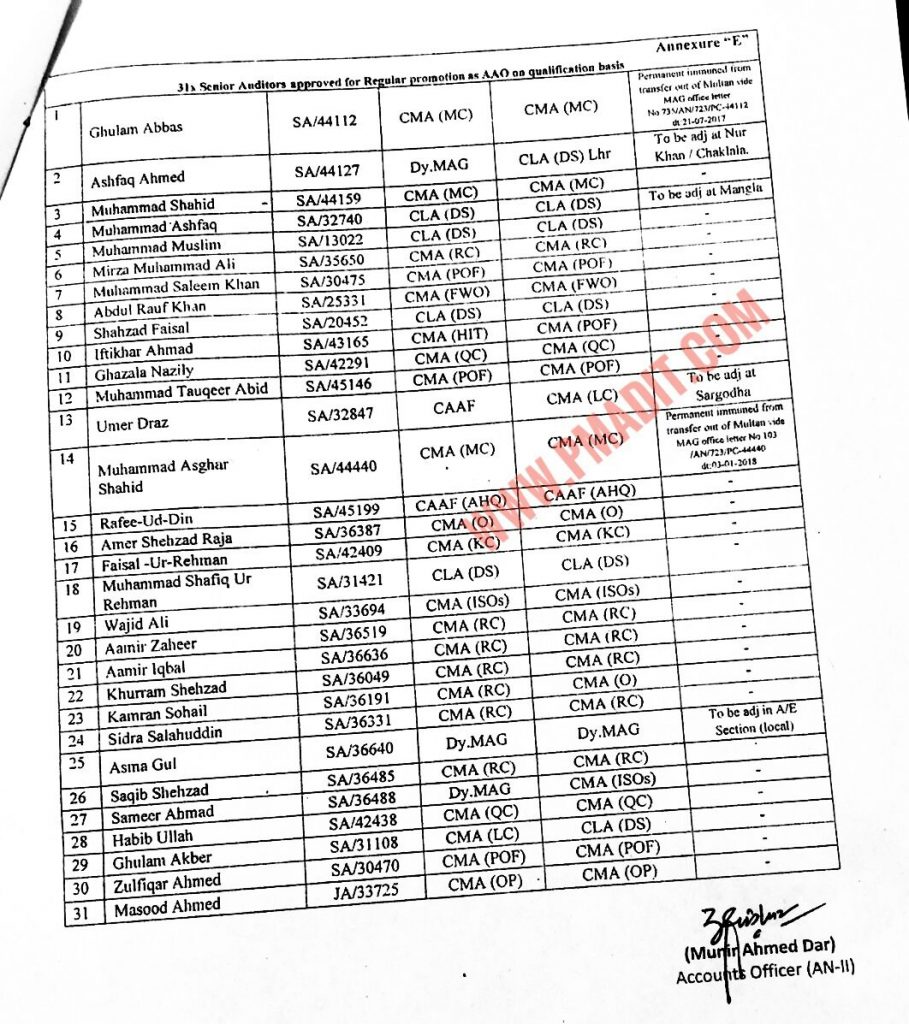 Once again Heartiest Congratulations to All newly Promoted Officers of PMAD