MAG's Office Letter No. 793/AN/1587-XIX dated 21st March, 2017
On the recommendations of DPC in its meeting held on 15-03-2017, MAG has been pleased to approve the promotion of JAs (B-11) to SA (B-16) as enlisted in affiliated Annexure 'A' to 'C' in an officiating capacity and until further orders. The officials depicted in Annexure 'A' to 'B' will be promoted from the date of issuance of this letter or from the date of assuming the duties as SA (B-16) which ever is later, if already not working on Senior Auditor's Job/Seat, while the dates of promotion of the officials depicted in Annexure 'C' as SA (B-16) may be treated to have been amended as noted against their names.
DPC held on 15-03-2017
Graduate Junior Auditors (JAs) Promoted = 176                    (05-05-2009 Last Appointee)
Non-Graduate Junior Auditors (JAs)  = 87                            (15-04-1989 Last Appointee at Sr. No. 87)
Total Promoted Junior Auditors = 263
It may further be ensured that all of them are borne on the effective strength of your office on the date of their promotion. The individuals who were on deputation on the date of promotion will not be promoted till their repatriation / reversion to the parent department. Similary, the individuals who hade been removed / retired / dismissed or resigned from service or those who were under suspension will not be promoted.
The JAs who have been promoted as SA (B-16) will remain on probation for a period of one year (commencing from the date of issue of your office order) and a report regarding their retention in that grade or otherwise will be submitted to this office on expiry of the above period.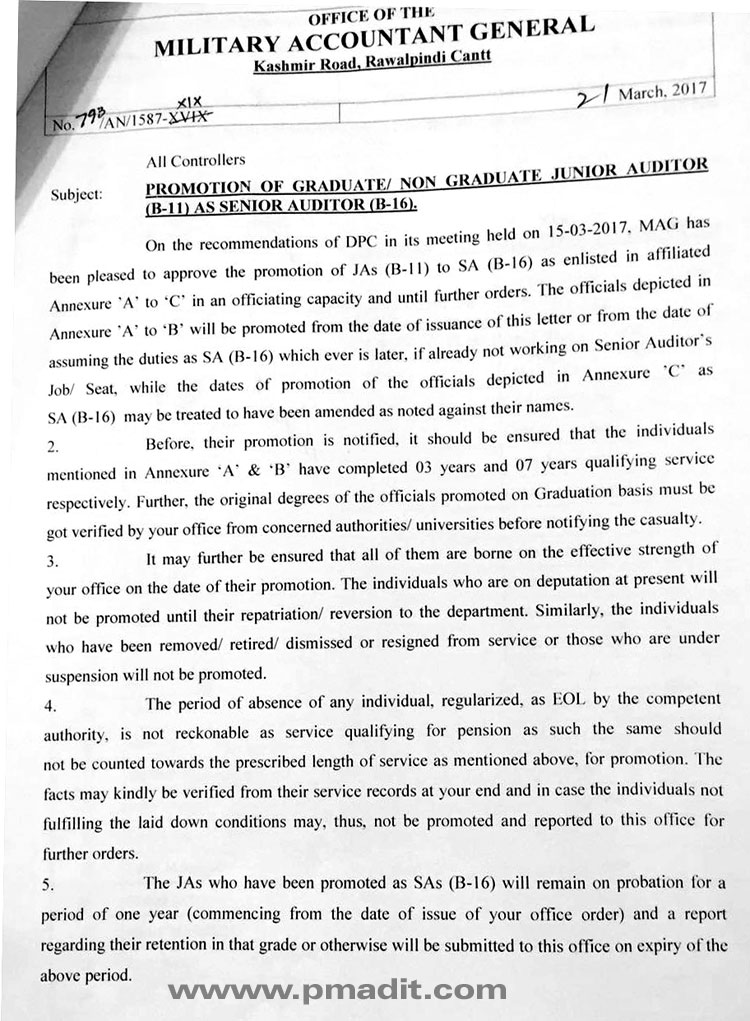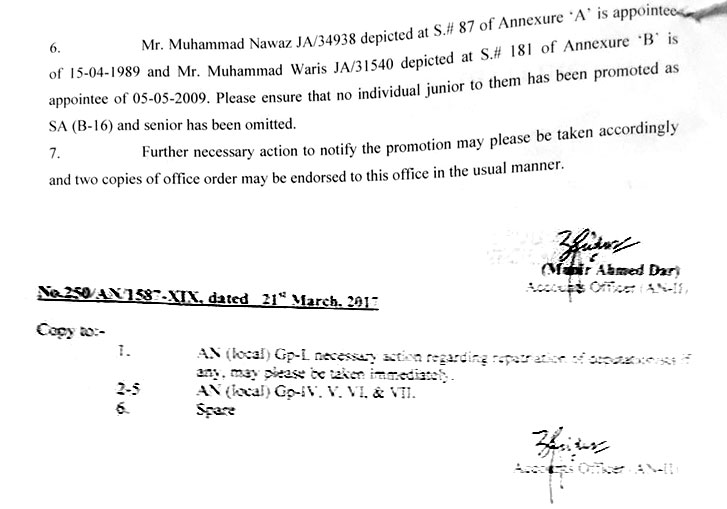 ANNEXURE "B"
PROMOTION OF GRADUATE JUNIOR AUDITORS
BS-11 TO BS-16 AS SENIOR AUDITORS ON QUALIFICATION BASIC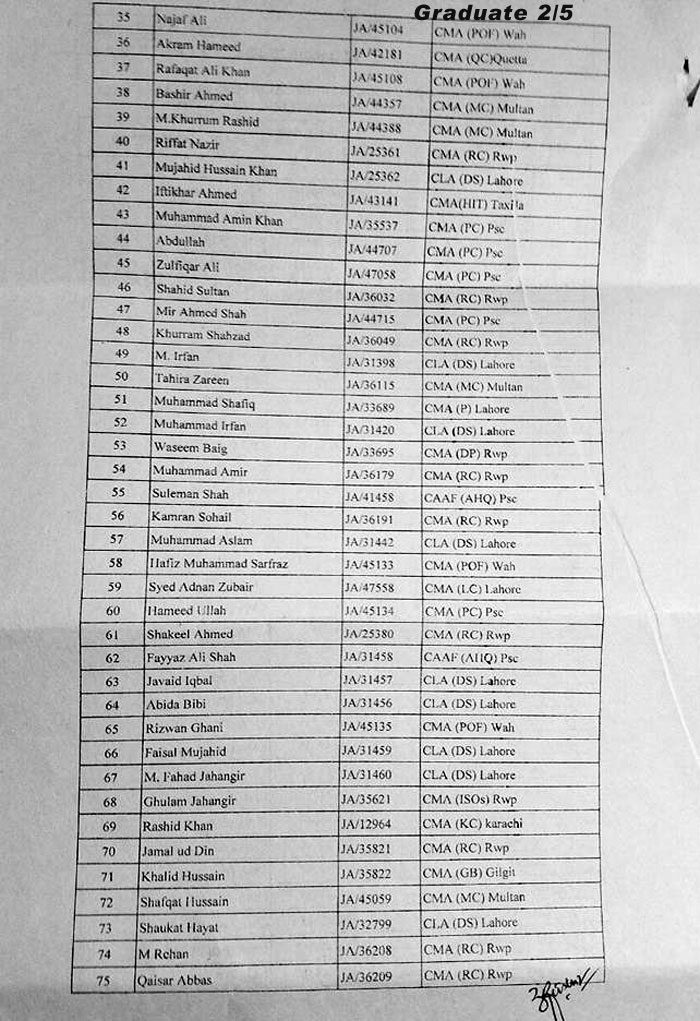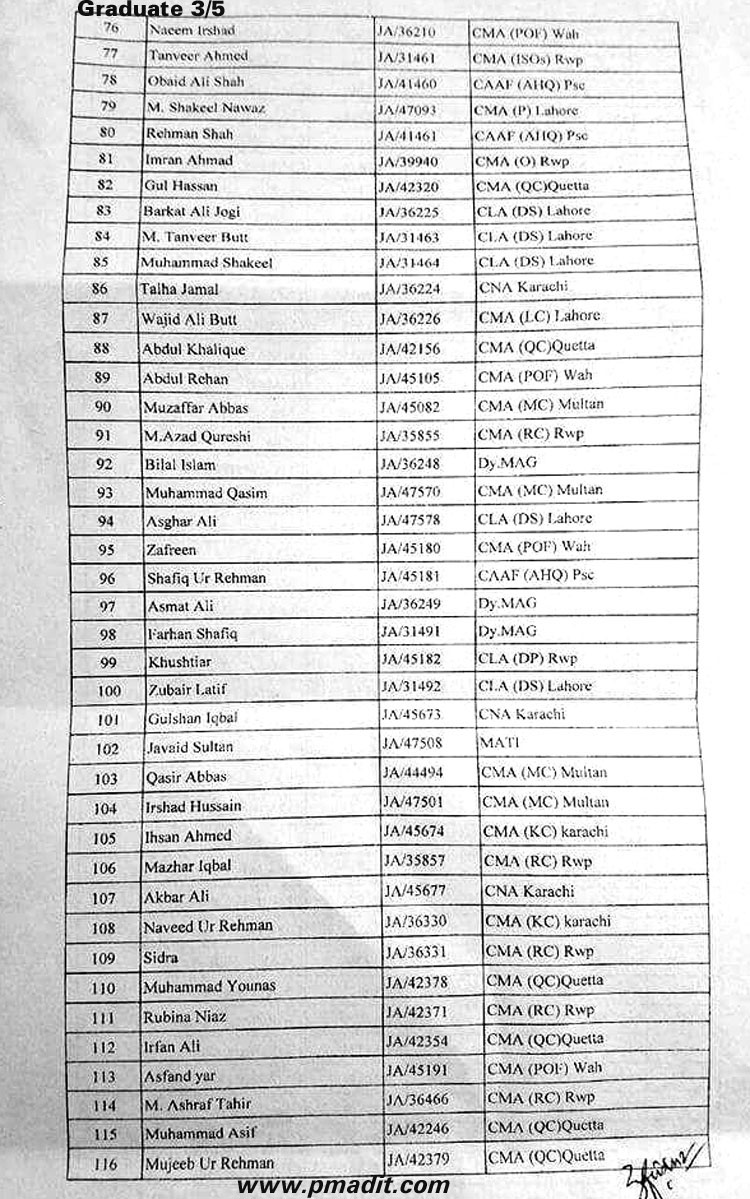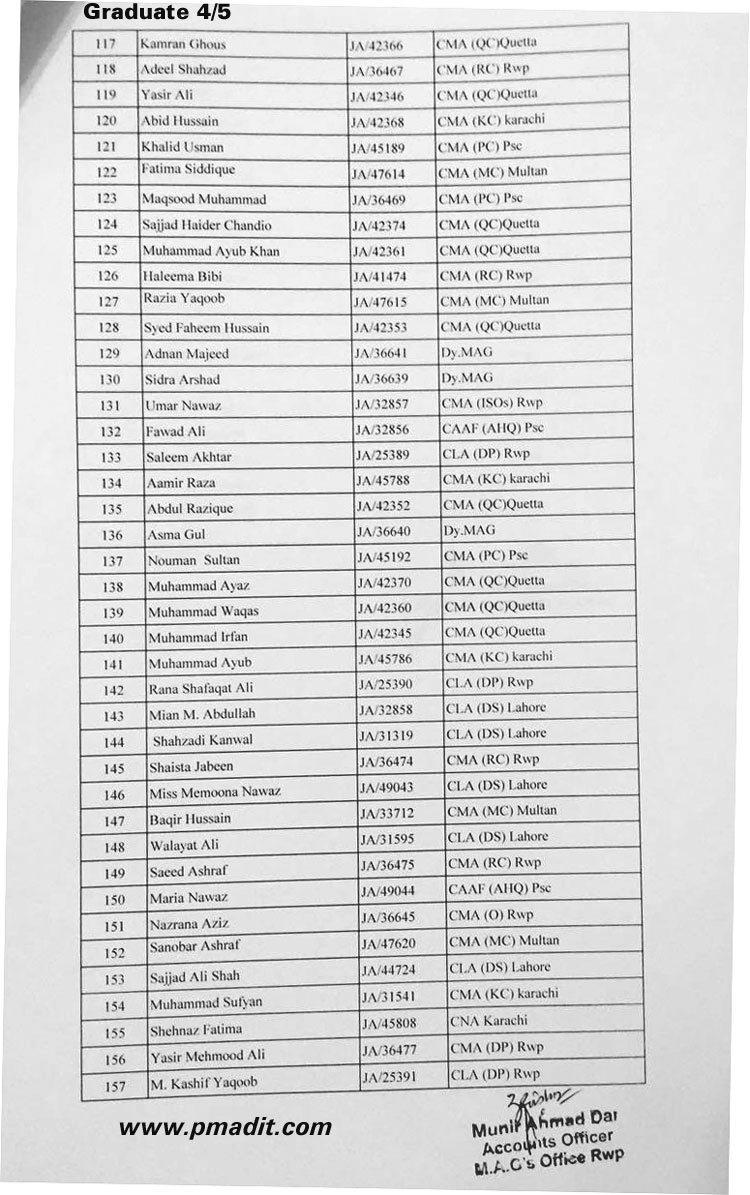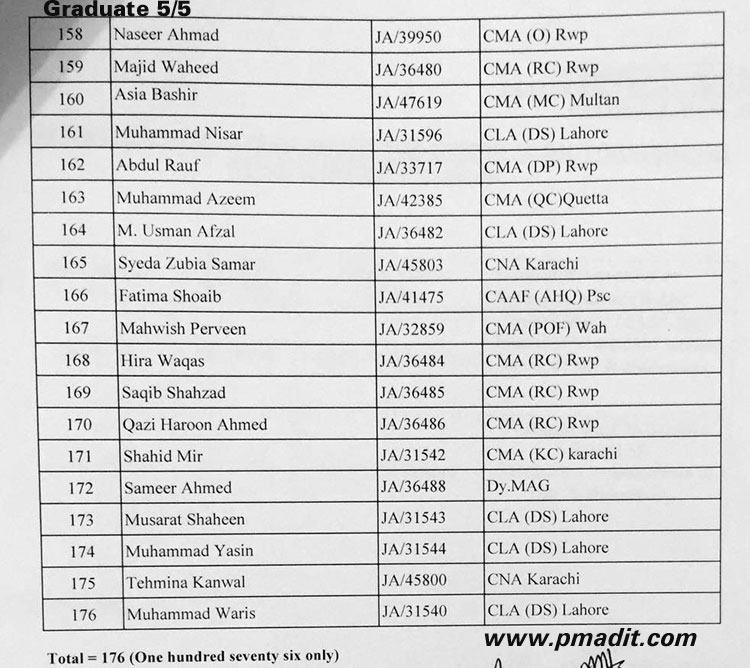 ANNEXURE "A"
PROMOTION OF NON-GRADUATE JUNIOR AUDITORS
BS-11 TO BS-16 AS SENIOR AUDITORS ON SENIORITY CUM FITNESS BASIS