Revision of Basic Pay Scales & Allowances of Civil Servants of the Federal Government (2017)
Government of Pakistan, Finance Division (Reg. Wing) Notification / OM No. 1(3)Imp/2017-500 dated: 3rd July, 2017
According to Finance Division Office Memorandum / Notification pay scales has been revised new Revised Pay Scale 2017 have been introduced.
Adhoc Relief Allowance 2017:
Adhoc Relief Allowance 2017 has been introduced @ 10% of the new running basic pay of the Revised Pay Scale 2017 with effect from 1st July 2017.
Other allowances details are available at the copy of the Office Memorandum 2017.
Download / View Revised PayScale 2017 Chart >>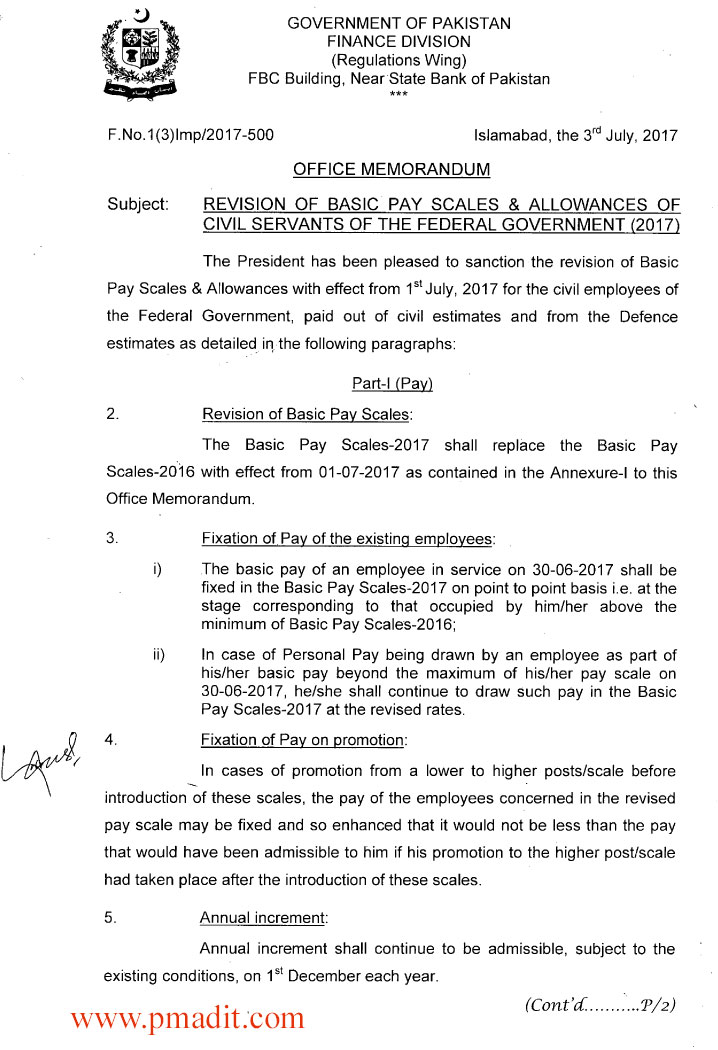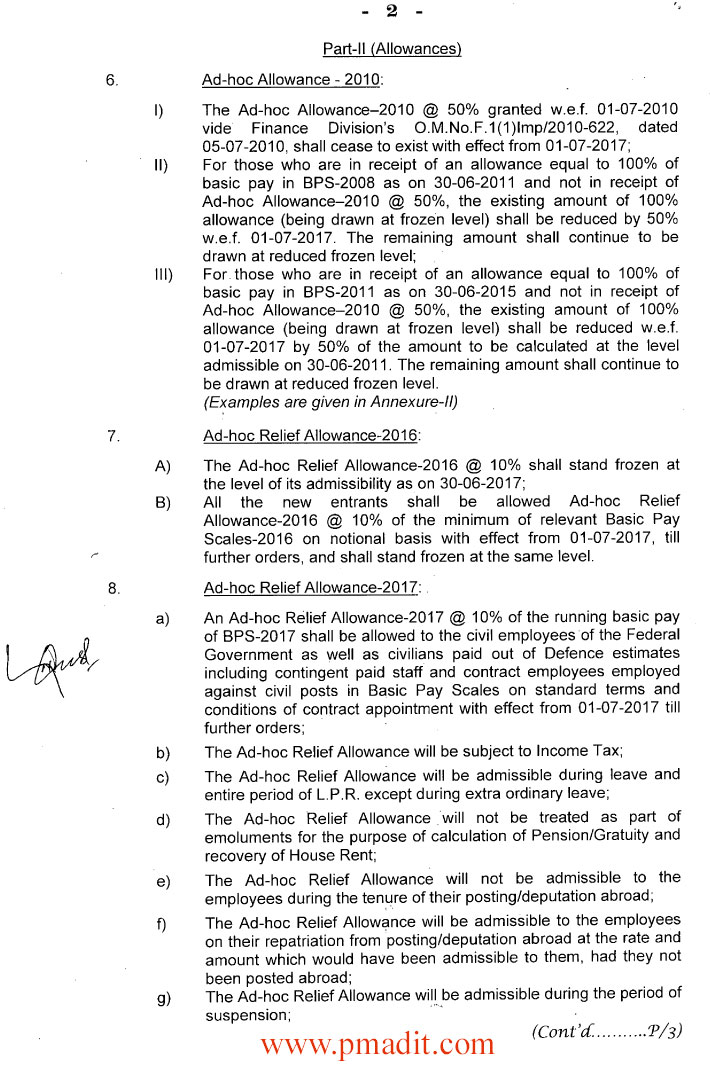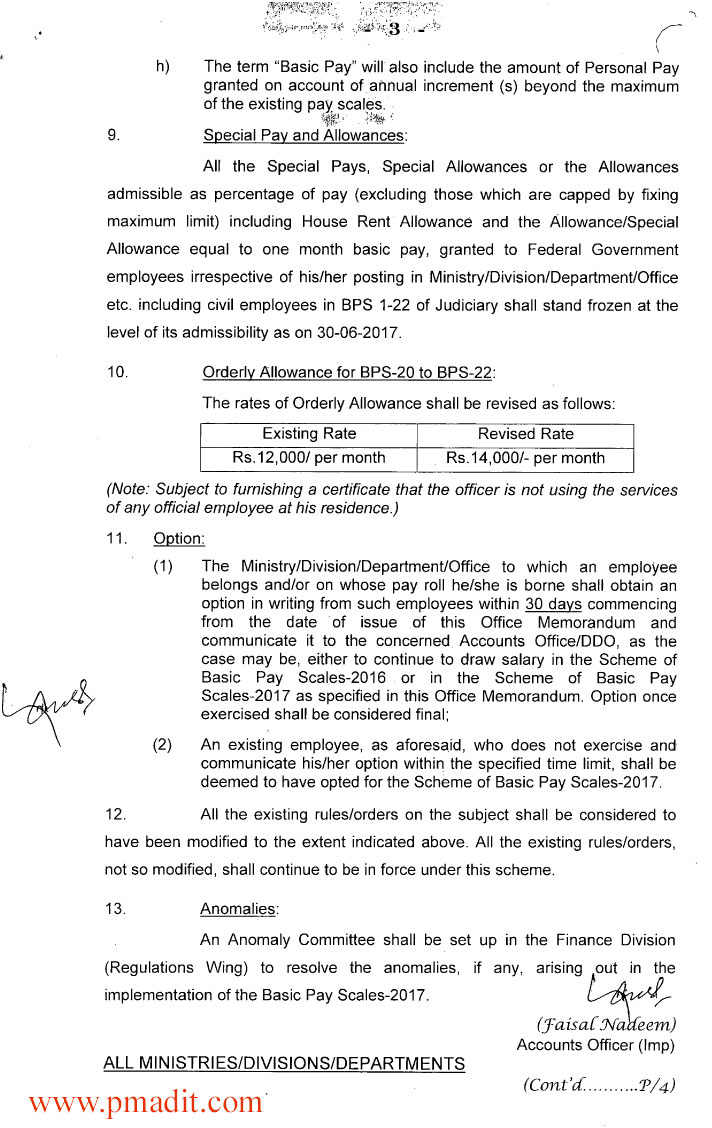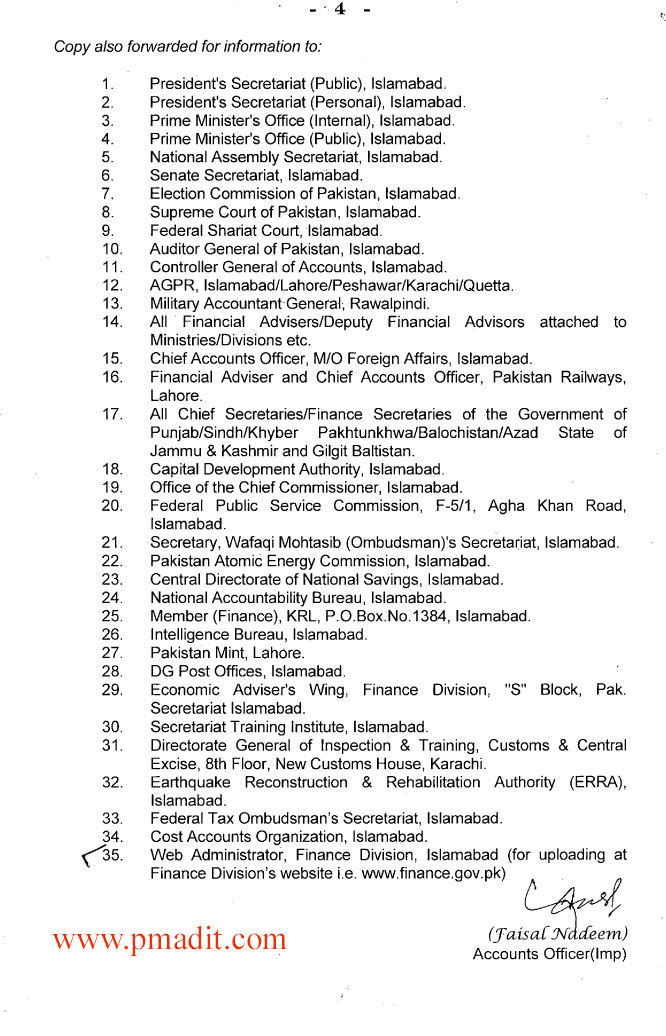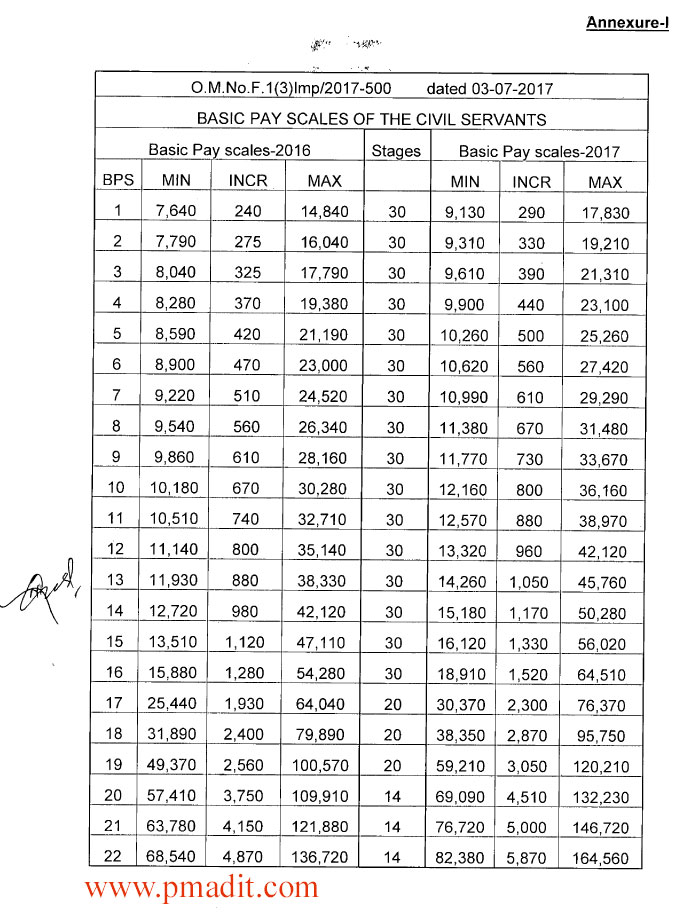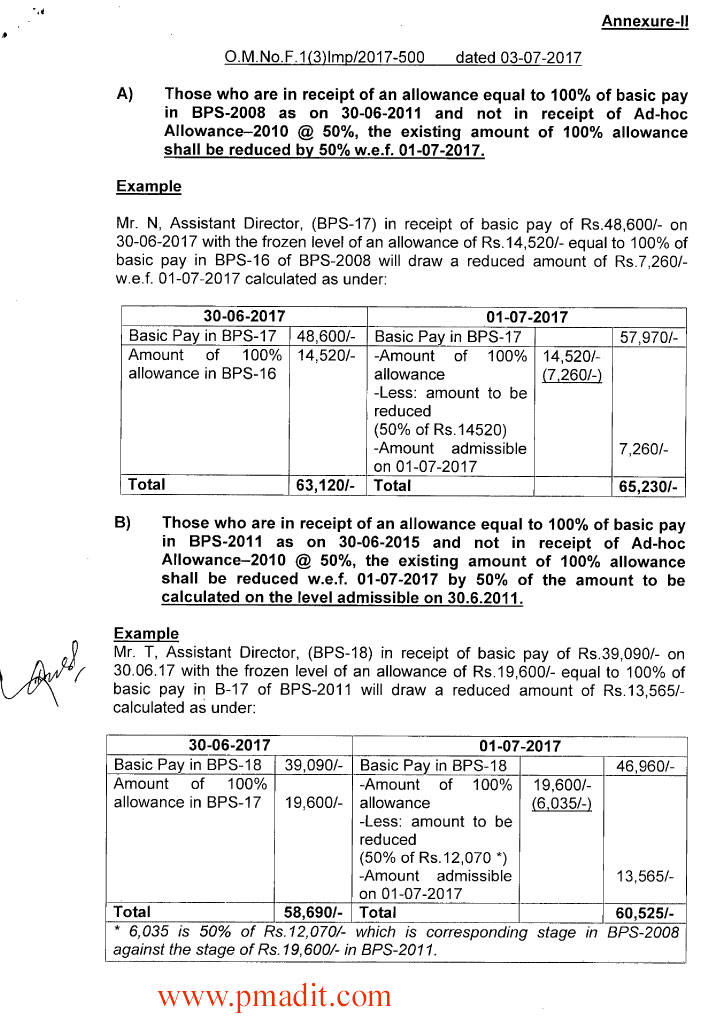 Related Links 
---
Grant of Increase in Pension to Pensioners of the Federal Government
10% Increase of Net Pension w.e.f. from 1st-July-2017 to all Civil Pensioners as well as retired Armed Forces Personnel, Government of Pakistan, Finance Division (Regulations Wing) O.M. / Notification No. F.4(1)-Reg.6/2017-831 dated: 3rd-July-2017
Grant of Financial Assistance by Government in the Case of Deaths of Govt Servants at the Station of Duty
Max. limit for Local burial from Rs. 5000/- to 15,000/- and Charges of Crating Box raised from Rs.1600/- to 4800/-
Government of Pakistan, Finance Division (Regulations Wing) O.M. / Notification No. F.3(2) R-10/95-308 dated: 3rd-July-2017
Revision of Rates of Daily Allowances on Official Duty within the Country
Government of Pakistan, Finance Division (Regulations Wing) O.M. / Notification No. F.8(1) R-10/2011-309 dated: 3rd-July-2017