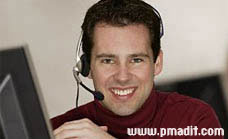 Congratulation to All Telephone Operators of POF, Sanjwal::
Honourable FST issued the Judgement in the favour of Telephone Operators of POF for up-gradation of the post of Telephone Operator from BPS-07 to BPS-14.


Judgement: Today, he has placed on record a notification of the Auditor General of Pakistan dated 02-12-2012 by which the posts of Telephone Operators in the Directorate General Audit (Works. Provincial, Lahore have been upgraded. Under Article 25 of the Constitution the appellants are entitled to the same treatment as has been meted out to their contemporaries in other departments.
The respondents shall decide the departmental appeals taking into consideration the contention of the appellants that in other departments their contemporaries have been allowed upgradation. The process may be completed preferably within a period of three months from the date a copy of the judgment is received in the office of the respondents.
Telephone Operator BS-7 to BS-14

Pakistan Ordinance Factories, Sanjwal (Attock)
Judgement Issued and send to all respondent on
20th January, 2012
awating department action..........