Govt of Pakistan, Finance Division (Reg.Wing) F.No.1(6)Imp/2015-Vol-II-384 dated 27-July-2016
Finance Division directed to say that subsequent to the introduction of Basic Pay Scales 2015 vide Finance Division Notification of the dated 07-07-2015 certain anomalies were referred to the anomaly committee. The committee examined these anomalies in detail and gave its recommendations. The main points of these anomalies are as under:
General Anomaly in Pay Fixation
Revised Rates of Personal Pay
Special Allowance 2013
---
Please also read
General Principles for Removal of Anomalies 2011   (Annexure-B)
Govt. of Pakistan Finance Division (R) O.M. / Notification No. F.3(11)Imp/2011 dated 22-September, 2011 at the end of this post.
Special thanks to Mr. Muhammad Ayub from Islamabad for providing the copy of Office Memorandum dated 27-07-2016.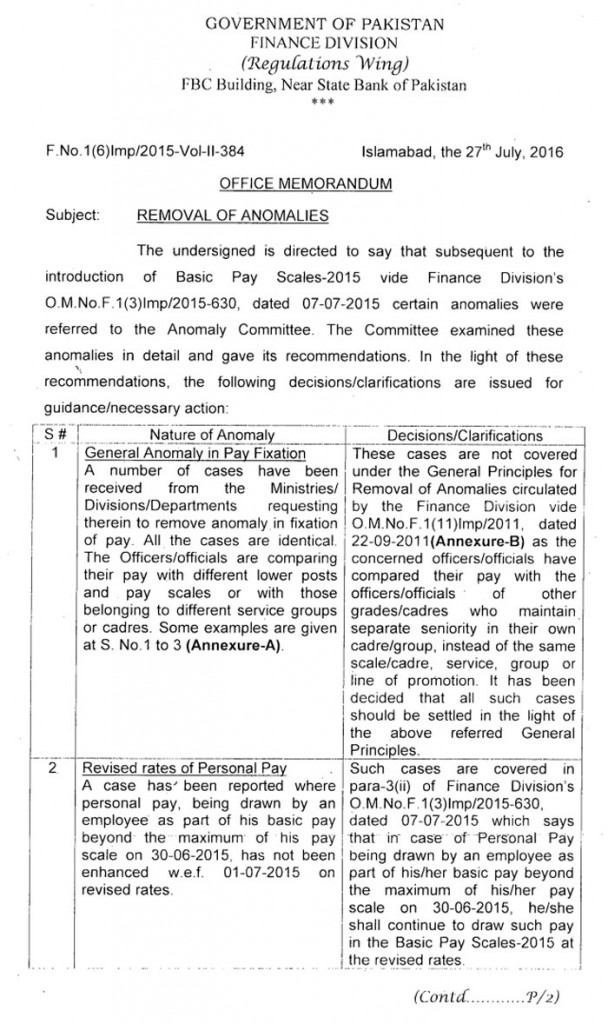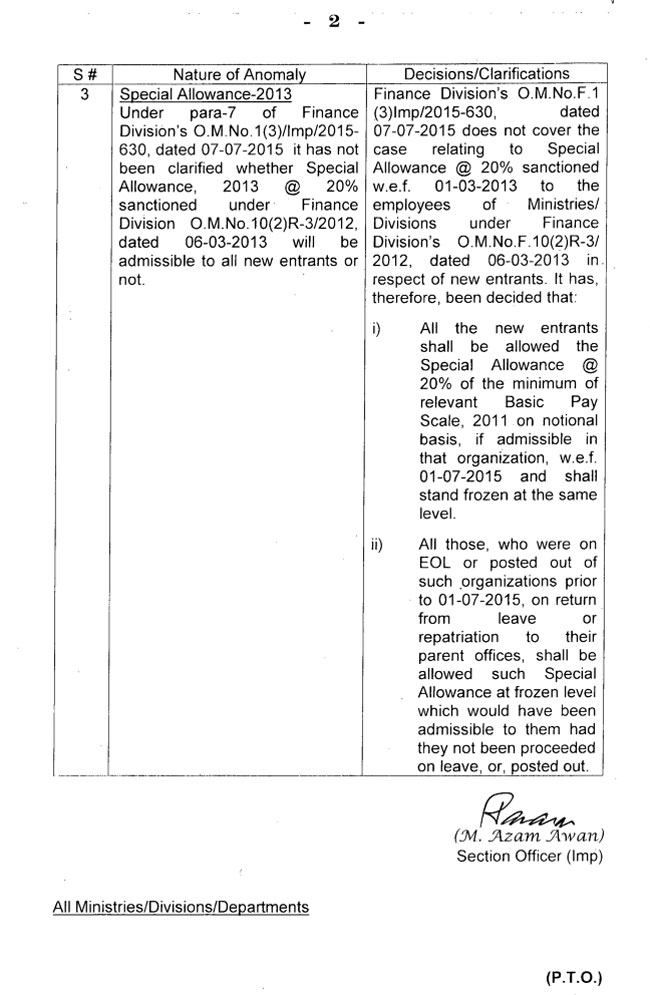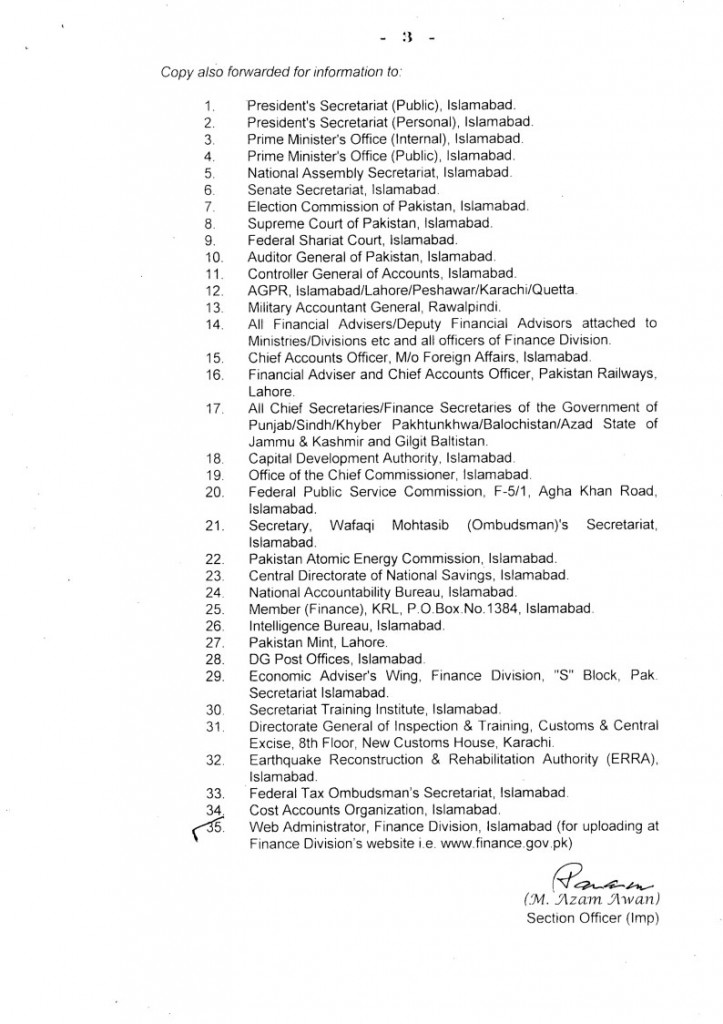 ---
General Principles for Removal of Anomalies 2011   (Annexure-B)
Govt. of Pakistan Finance Division (R) O.M. / Notification No. F.3(11)Imp/2011 dated 22-September, 2011