Government of Pakistan, Finance Division – Notification No. F.2(2)Exp-II/2007 dated: 13/09/2021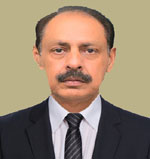 In exercise of the powers conferred under Article 168(1), the President of The President of the Islamic Republic of Pakistan has appoint Mr. Muhammad Ajmal Gondal (PA&AS/BS-22), presently posted as Member (Finance), Pakistan Atomic Energy Commission (PAEC), Islamabas as Auditor General of Pakistan with effect from the date he enters upon that office.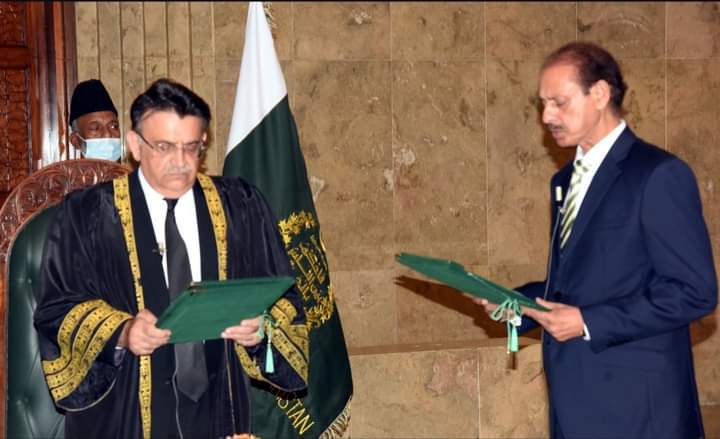 Muhammad Ajmal Gondal was the Senior most serving officer of Pakistan Audit and Accounts Service. Earlier he has served on important posts as Member Finance Pakistan Atomic Energy Commission, Controller General of Accounts Pakistan , the 55th Accountant General of KP, the Director General Federal Audit Islamabad.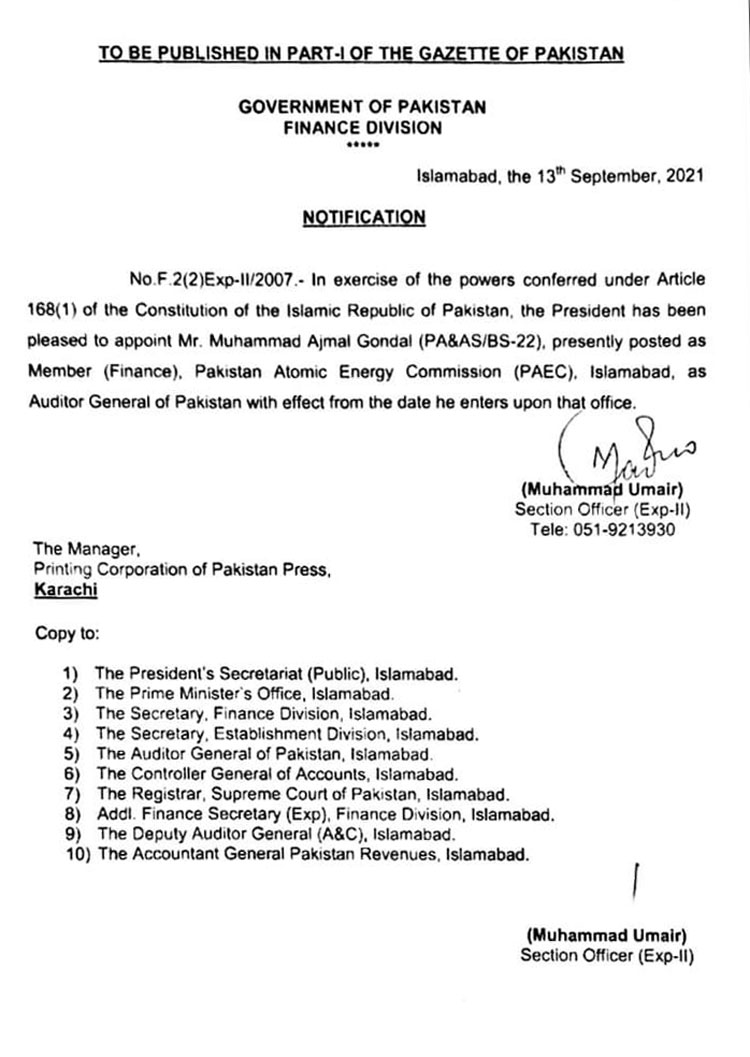 The AGP's office is a constitutional position and considered one of the main pillars of Pakistan's governance and accountability framework that ensures good use of public money. The AGP also heads the Supreme Audit Institution (SAI).
Articles 168 to 171 of the Constitution define the term, appointment, removal, functions and powers of the AGP. Section (3A) of Article 168 states: "The other terms and conditions of service of the Auditor-General shall be determined, by Act of Majlis-i-Shura (Parliament); and, until so determined, by Order of the President."